Dear Seth,
You did it. Tonight, I got it. I really got it.
Thank you so very, very much.
Pegge
"There is nothing comfortable about courage."

– Seth Godin
The white Labrador will curl herself into my cross-legged seat on the sofa, placing her head on my leg, so practically speaking, if I'm also going to fit the 800 page What Does It Sound Like When You You Change Your Mind book on my lap, I'd best take the cover jacket off.
Holy mother!, I wrote 45 minutes later, free writing in my journal to process the surprise Titan dust-jacket. This book is a Russian Matryoshka nesting doll. Dear Seth, You've done it.  I've not even gotten to pages, and you've pivoted perspective. Sheer brilliance. Really, like admiration unbound.
The significance: You spoke to my soul tonight. Flipped me in every aspect I've been procrastinating, pondering, clawing to hold onto for dear life. Gratefulness rocks my world. I wonder what is happening to others who receive it. I'm curious about the resonance, the spark, the pivot. #seeing
"People like us do things like this." #Solvay1927
"Here is your chance to do work that matters."
"You don't need more time, you just need to decide."
"What Does It Sound Like When You Change Your Mind?"
"Go. Make Your Ruckus."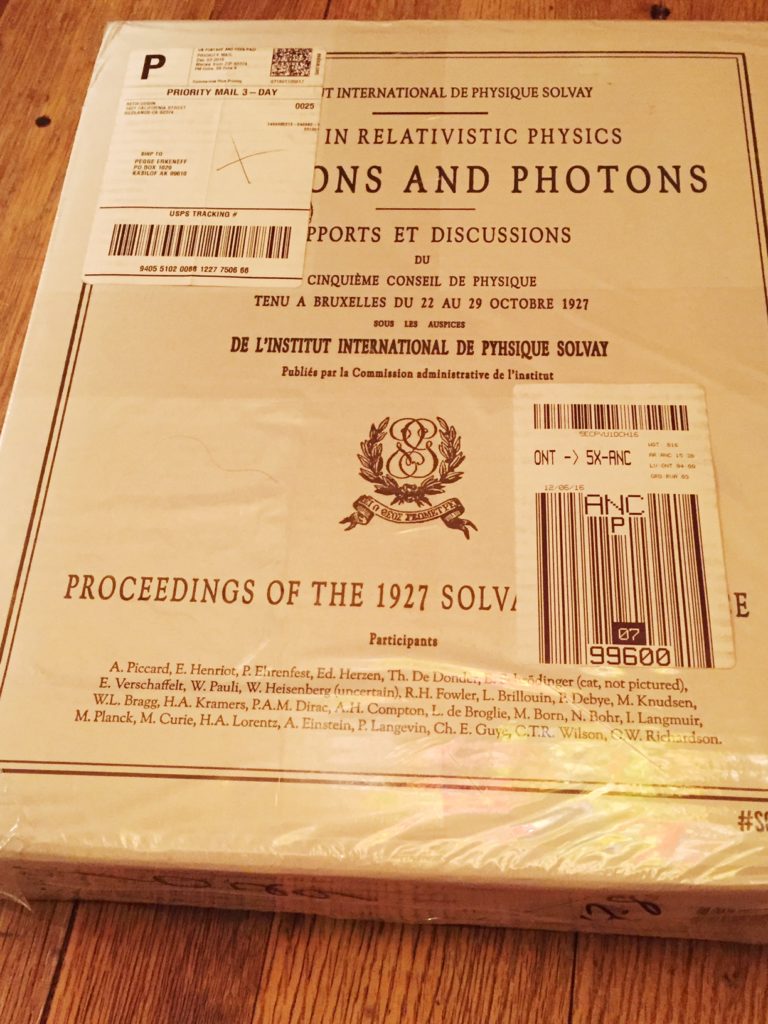 "We do this work without regard for applause, with full knowledge that most people won't get the joke."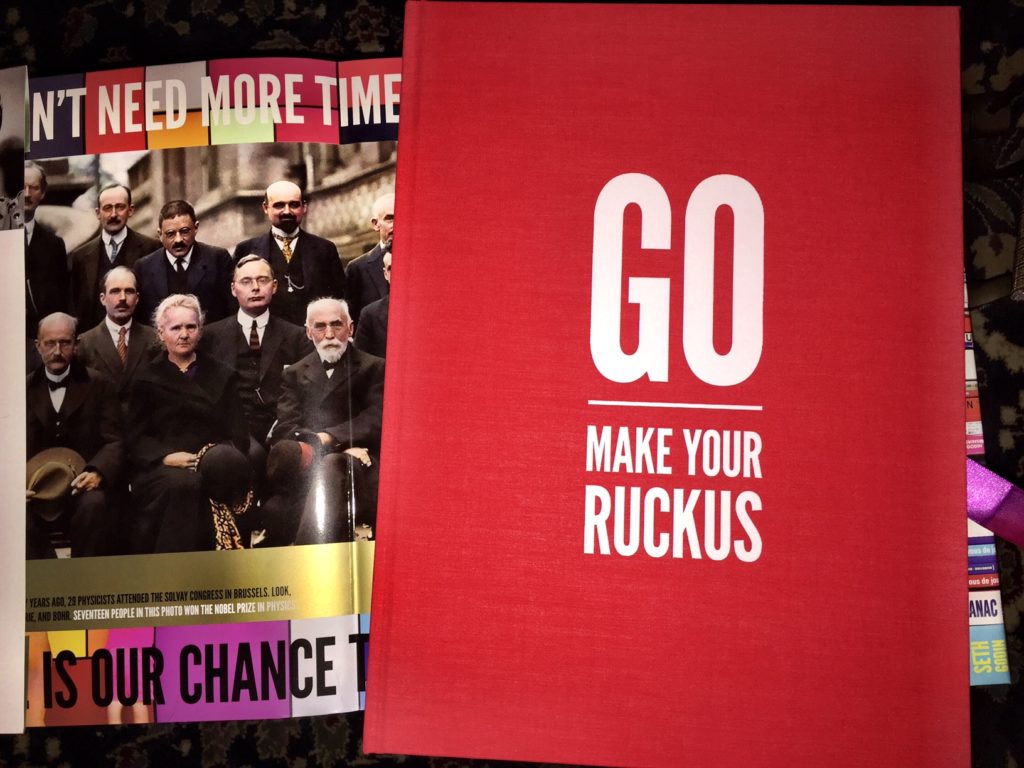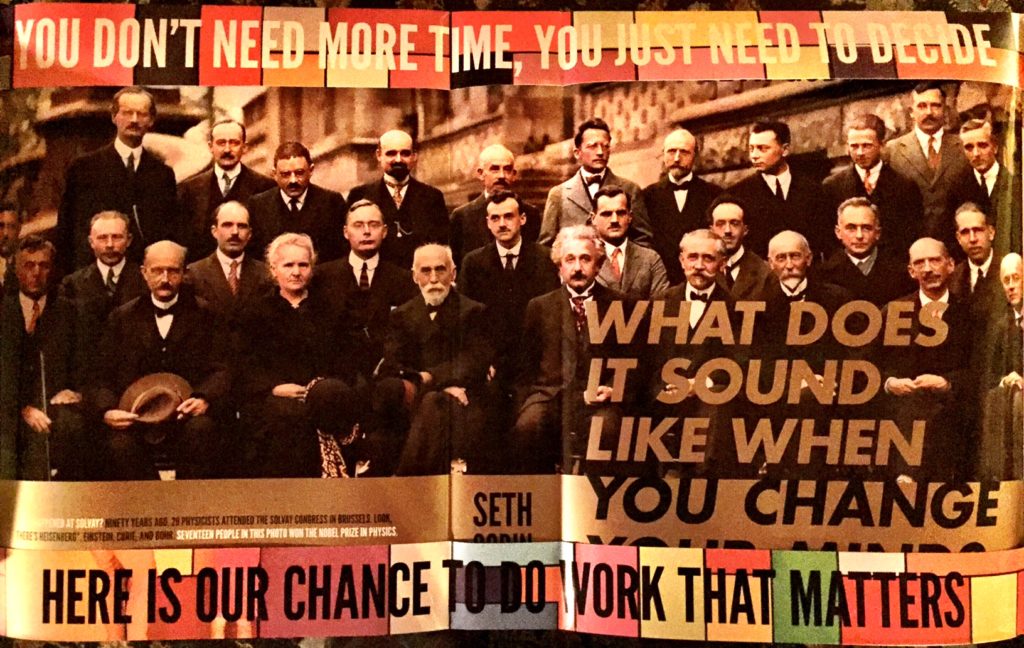 PS: Seth and tribe, my big red Ruckus Book gift-to-self will be opened, and pages will become smudged, read, referenced, even torn. The dust jacket? I'm framing it.
PSS: I went to bed about 1:30 a.m.. Ripples throughout the night with, what does it look like, sound like… when you #changeyourmind. What to do WYCYM? Once I woke up to get the title accurately. I awoke, with consciousness coming to life in the late rising sun of Alaska, nearing winter solstice, and penned this:
Thanks,
Pegge